MacRieve. More like 4.5 stars. Once again, Kresley Cole gives us one sexy lykae in Macrieve. He was seriously messed up not only from his involvement in his parents death but also from his stint at the Order's research facility. With no one to seek revenge on, he couldn't wish sooner for death. Enter Chloe Todd and I'm stating right here if it wasn't for the strength of the heroine I would have hated this book. Because Macrieve really tested my patience and I wanted to scream at him to get over it: "you're a 900-year old Lykae for heaven's sake." I loved, loved Chloe and my heart ached for her almost for the entire book, but she was such a breath of fresh air. The way she handled herself in the face of Macrieve's assholeness will have you rooting for her the entire time.
He wasn't an asshole in the beginning, you could actually see how sweet he was after finding his mate, but something happened that made him turn against Chloe and he was almost cruel to her. Grrr, I almost wanted to reach into my e-reader and wring his neck. I wanted to scream at Chloe "Make him grovel!"
Anyway, Macrieve made up for it in the end in the most sexy and steamy way. Sigh, you cannot stay mad at these lykae forever.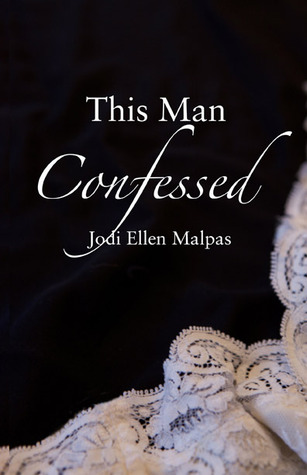 This Man Confessed. I love crazy, neurotic, OTT protective, jealous and possessive Jesse Ward. There is simply no other mindset going in when reading this book. You just have to accept the way the man is, otherwise you're going to rationalize that his relationship with Ava is unhealthy and destructive. But for these two, there is no other way they can exist. That is how their relationship is and always will be: crazy, intense, retribution sex and sense f*cks. 😉
The author's writing is superb and I'm so glad that she has cut back on Jesse saying "Watch your mouth". We get more than a glimpse of the wedding and Jesse non-adherence to tradition. I have to admit that I rolled my eyes with what he did at the wedding but hey, this is Jesse Ward, he is ott. I'm still wrapping my mind around why Ava reacted the way she did when Jesse finally admitted something. This had always bothered me from the previous book, she's pretty smart and she did admit to having her suspicions, but how she reacted afterwards was OTT.. .maybe Jesse is rubbing off on her. I just felt the drama was forced and had not warranted such reaction.
There are numerous unresolved issues from the past books that come back to haunt them to the point of threatening Ava's life which led to more of Jesse' hair pulling (seriously, I fear for this man's hair, LOL!). And there are twists that happen that finally explain why Jesse is the way he is.
I felt that the book was a bit too long and I found myself skimming some pages. But when you get to the good scenes, they are fantastic.
I was ready to give this book 4 stars but holy f*ck!ng hell … that epilogue? That epilogue just made the book! It was written from Jesse POV and it was f*ck!ng brilliant, I fell in love with our man, Jesse all over again. sigh…
The first two books in the trilogy.